Managed Amazon Web Services (AWS)
Synoptek is a leading managed services provider (MSP) with extensive experience in managing Amazon Web Services (AWS) environments of different scales. We offer a full suite of AWS Managed Services that includes – but is not limited to – AWS administration and troubleshooting, infrastructure monitoring, usage optimization, and evolution. Synoptek is also a member of the Amazon Web Services Partner Network – which means we are capable of managing customers' subscription transaction and relationship with AWS.
Why Choose Synoptek?
Synoptek brings deep technical and strategic expertise to each AWS project. We are an APN Consulting Partner with Advanced Tier certification and have experience of successfully strategizing, building, and deploying complex AWS environments in enterprises operating in varied, highly regulated industries.
With our expertise, we can ensure that as our customer, your AWS services and applications remain stable with optimized expenses and you are always at the forefront of new technological developments. We enable you to leverage the power and scalability of AWS while our expert team runs the show for you – right from delivery through the entire lifecycle.
Our dedicated team of certified AWS IT professionals ensures accelerated adoption of the solution throughout your ecosystem leading to enterprise-wide transformation and creation of a secure, well-scalable environment to drive innovation.
What Does an AWS Partner Do?
As a partner, Synoptek has developed a formalized, structured program that enables all our customers to take full advantage of AWS immediately – without having to train any internal staff to manage it.  With Synoptek's full-fledged AWS offering – the Managed AWS Program – you can instantaneously minimize the effort that you invest in your IT infrastructure management. As an AWS Consulting Partner, we deliver an array of services including:
A full set of layered IT Security Protection, Detection, and 24×7 Monitoring to maintain the right security posture.
Systems and Application Monitoring, Remediation and Management services to proactively monitor, prevent and mitigate failures as and when needed.
OS and Application Patching Management services to keep your endpoints up-to-date and secure.
Network, VPN, Firewall and Backup Management along with Anti-virus and Anti-malware Management to mitigate security vulnerabilities and securely recover critical data when required.
AWS Inventory, Cost Assessments and Utilization Recommendations to maximize resource and cost-efficiency.
Monthly/Quarterly Service Level Reporting to help everyone in your organization reach a single vision of the overall performance.
24×7 Dedicated Phone Support with AWS Escalation Paths to provide you the round-the-clock support.
ITIL-based Change Management Process and Governance to control risks and minimize disruptions.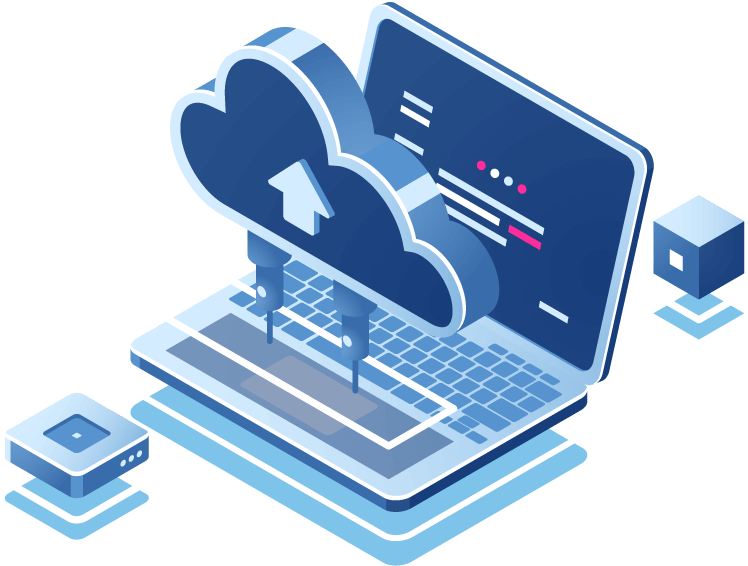 Featured case study
AWS Migration Allows a Body Shop Network Company Deliver World-Class Customer Experience
By migrating to AWS, the body shop company witnessed a steady increase in reliability of mission critical workloads into the latest generation AWS instances while saving costs and efforts in physical hardware refresh of workloads.
Read More
Featured Insight
With Synoptek's cloud readiness assessment and cloud migration planning services, you can get tailored advice on how to embark on the migration journey - to maximize efficiency and minimize costs.
Read More