You cannot prevent a security event from happening, but you can manage the extent of its impact. The Synoptek cybersecurity risk management framework is the foundation on which our professional and managed security services were designed.
The Synoptek RMF provides our customers with focused solutions to address gaps in their efforts to reduce their threat landscape. Whether considering a mature cybersecurity infrastructure or just the basics, Synoptek clients can take advantage of the Synoptek cybersecurity framework in helping implement their cybersecurity strategies.
Why Does My Business Need Cybersecurity Consulting?
It's not a matter of "If" the organization will be compromised, it's a matter of how prepared it will be when the threat is discovered, and how quickly it will recover from a system compromise. Any organization that manages or has access to sensitive data can take advantage of Synoptek risk management framework services.
These services provide comprehensive optics into an organization's threat landscape, which helps our customers make informed risk management decisions that will result in a greater defensive posture, while also allowing business leaders to protect areas that matter most.
Synoptek's Approach to Cybersecurity
Synoptek's  professional and managed security services provide a security pathway to protect critical infrastructures, regardless of their current cybersecurity state. Synoptek's services consider three priorities as key to successful program execution in risk management: relevance, timeliness and impact.
Synoptek RMF Services have been developed especially for customers who are part of the 16 National Critical Infrastructure sectors (i.e., Energy, Banking, Law Enforcement, Health Care and State/Local Government, etc.).
Contact a Cyber Security Expert
SAFEGUARD AND PROTECT YOUR DATA, ORGANIZATION AND CUSTOMERS
$6 Trillion
projected in damage from cybercrime internationally by 2021
$4 Billion
estimated losses to Equifax following their recent security breach
$2.4 Million
average cost of a single malware attack on a company
Synoptek Provides the Following Cybersecurity Consulting Services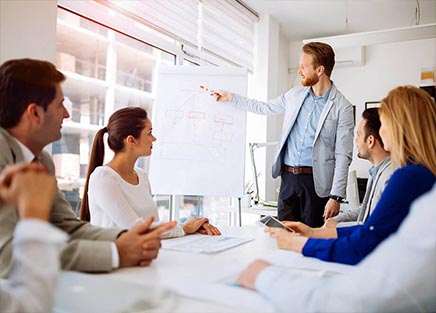 Featured case study
Managed Hosting Services Help Web Performance Monitoring Solutions Provider Improve Performance, Reliability, and Scalability
Leveraging fully managed dedicated hosting services, Synoptek was able to offer rapid deployment, quick response to different situations, a wide and deep technical bench, cost effectiveness and ease of management.
Read More
Featured Insight
The cyber security landscape is changing with the blink of the eye, putting businesses at great risk. Read what our CEO Tim Britt has to say about the state of cyber security and what you can do to tackle emerging threats – head on!
Read More