As recently as a few years ago, manufacturers viewed optimizing productivity and increasing customer satisfaction in isolation. However, digital disruption is fundamentally changing the way manufacturers do business; using modern technology, they are driving transformational change across the organization to improve the quality of products, shorten time-to-market, and meet the varying needs of customers.
Improving visibility, increasing efficiency, and lowering costs are key concerns for manufacturers and Dynamics 365 for Manufacturers and Distributors offers deep insight into supply chain and manufacturing lifecycles, warehousing specifics, and delivery schedules to meet these challenges. By bringing business processes together into one comprehensive service, purpose-built apps enable seamless access across functions such as finance, sales, customer service, and supply chain operations. Important data at your fingertips enables greater productivity and profitability; read on to delve into the top 6 benefits of Dynamics 365 for manufacturers and distributors:
1. Enable Robust Project Management
There is nothing more frustrating than a shoddy project management strategy.For every $1 billion invested in the United States, $122 million is wasted due to poor project performance.If you cannot visualize accurate cost, effort, and revenue metrics all along your project, you won't be able to achieve your project goals.
Now imagine if you can monitor the performance of all your manufacturing operations (with respect to timely execution, quality, and cost) with production performance Power BI reports. Or review, monitor, and approve all costs and time impacting projects through intuitive dashboards, then you can respond quickly to scope changes and project risks by managing critical KPIs and ensuring profitable service delivery. Dynamics 365 enables all of this, plus you can also enable intelligent and relevant skills-based assignments with real-time visibility to resources using a unified scheduling engine, accurately measure utilization, and make intelligent decisions to get the most out of billable resources.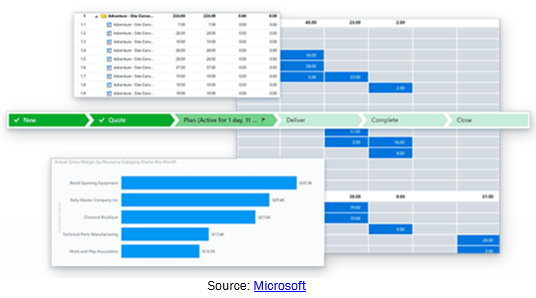 2. Get Visibility into Operations
Visibility into the entire manufacturing process is what drives business excellence. If you cannot collect, integrate, and visualize global supply chain data worldwide, you can never gain visibility into end-to-end operations. While 94% of supply chain leaders say that digital transformation will fundamentally change supply chains in 2018, only 44% have a strategy ready. Improving access to supply chain data with Dynamics 365 is what will improve communication between production, supply, service, and sales.Fostering collaboration across departments and connecting various business systems offers a far better view of all operations; in addition, an aggregate view of company-wide production metrics and a breakdown of metrics by product and resource can drive further visibility for improved operations.
3. Empower Your Employees
According to a study, 53% of Americans are currently unhappy at work. Empowering employees is one of the first steps in building a great manufacturing organization. When employees are empowered with the right tools and right data, productivity and efficiency of everyday tasks can be improved.
Dynamics 365 provides access to role-specific tools and a 360-degree view of the business, which can enable them to adapt and enhance their working style to fit in with the modern world of manufacturing. By connecting the structured workflow of business processes with the unstructured work of collaboration, greater productivity can be achieved. Its only when you bring out the best in your people can you enable exceptional experiences across employee attraction, engagement, development, and retention. Inspiring people to do their best work with continuous feedback and collaborative assessments aids in providing personalized service to customers.
4. Improve Productivity
Productivity is not just about doing more; it's about creating value in whatever you do. Manufacturing productivity comes from having a consolidated view of operations and access to mobile and virtual reality tools to monitor and resolve issues remotely. If technicians can intelligently coordinate tasks and leverage existing expertise, productivity enhancements can be achieved and costly engagements minimized.
Since exceptional service is what differentiates achievers from non-achievers, equipping agents with intelligent tools on-the-go can enable them to boost efficiency. Creating personalized sales documents using familiar Office 365 tools, leveraging a rich, event-driven sales process, prioritizing workloads, viewing relevant and contextual documents and working offline on phones and tablets all add to improved productivity.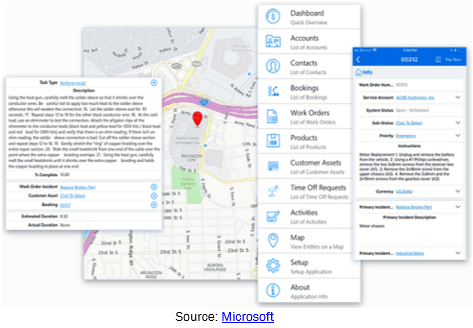 5. Up Your Field Game
In an industry where technicians spend a majority of time on the field, identifying the need for a product and using policies and workflows that are configured towards specific business needs helps in supplying the right product at the right time to the right field service agent. Product catalogs can provide a list of available products with purchasing workflows, necessary approvals, spending limits and budget fund allocations that can be accordingly added for efficient field procurement.
Real-time updates can offer greater visibility and an accurate view of the buying cycle to ensure procurement always stays within indicated quantity and price levels. Interactive schedule boards can help manage resource assignments across multiple work orders, and smart scheduling ensures the right field service agent with the right job skills is dispatched to the right location with relevant customer information on their devices for quick issue resolution. With real-time visibility and intelligent forecasting, field service agents can synchronize and track inventory and increase first-time fix rates.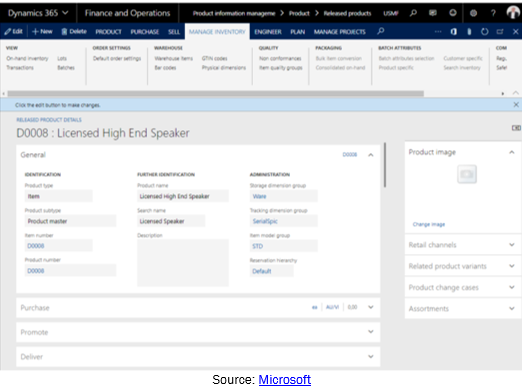 Equipping field sales workforce with the right tools and strengthening relationships with personalized interactions is what helps in exceeding the expectations of modern buyers. When the field sales workforce can analyze when and how customers interact with the manufacturing organization, they can be more proactive and responsive in their communications. Embedded intelligence can highlight relevant conversations and enable field sales to find the right opportunities and nurture relationships. And providing customers with real-time location tracking and automated voice and text appointment reminders can help them know when to expect service.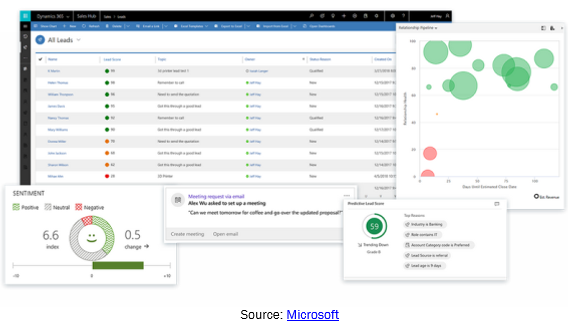 6. Deliver Personalized Service
For any manufacturing business to be a success, providing customers with more visibility and trust through personalized customer service is key. Delivering value-added customer service through self-service, community, or social channels is a great way to ensure quick resolution without having to speak to a technician; automating resolution can free up agents for high-value interactions. In addition, constantly analyzing data from connected devices enables technicians to take action ahead of time to avoid service issues. Surveys, online forums, feedback forms, and social listening is a great way to give customers an opportunity to improve customer service. And when agents have a 360-degree view of each customer's journey, they can anticipate needs more efficiently, personalize every interaction, and deliver value at every touch point.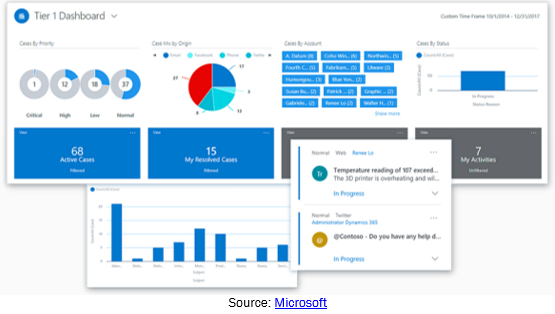 Unified System for Improved Outcomes
In this new era of manufacturing, organizations need to work faster and smarter to remain competitive. Microsoft Dynamics 365 fills the gap between CRM and ERP systems, giving manufacturers the tools they need to increase their speed of doing business and launch better products, faster. By uniting several aspects across the manufacturing lifecycle, it supplements necessary capabilities with rich analytics, embedded intelligence, and the convenience people expect from consumer apps on their phone or tablet. Digital transformation isn't accomplished overnight; therefore, leveraging a unified system like Dynamics 365 can be a key component for improved outcomes. Manufacturers can enable robust project management, get visibility into operations, empower employees, improve business productivity, and deliver personalized service.
Learn more about optimizing your manufacturing and distributing business with Dynamics 365.
Related Articles: