With organizations around the world struggling with data silos, Microsoft Dynamics 365's unified cloud solution enables end-to-end business growth with its suite of intelligent business applications. As these are modular, multi-channel applications, they help unify data, processes and relationships, to drive actionable insights and business value.
What Does Microsoft Dynamics 365 Do?
The cloud-based product bundle of various intelligent applications, Dynamics 365 aims to meet the ERP and CRM needs of businesses through one common platform. With digital transformation at its core, Dynamics 365 breaks down the walls of software silos and enables businesses to adapt their applications to their business processes rather than the other way around. The embedded intelligence capabilities can unlock powerful insights and therefore help to identify inefficiencies, and help make data-driven decisions to move businesses forward. Here is a detailed description of how it can help organizations meet end-to-end business needs:
The combination of a variety of intelligent applications Office 365, Cortana Intelligence, Azure IoT and integration with third-party business applications enables organizations to always leverage top-class technology to simplify their day-to-day tasks and improve their productivity.
Data integration enables uninterrupted flow of data between several Microsoft products through the Common Data Service.
Integration with Power BI provides a self-service analytics solution that enables authoring of reports and sharing of dashboards across the organization.
The unified solution of ERP and CRM combines data and relationships to help manage specific business functions through collaboration and productivity.
The built-in mobility feature provides a unified interface across tablets and phones enables sales, customer service, and field service agents to finish important tasks on the go.
And Microsoft Flow creates automated workflows between important apps and improves process efficiency.
Individual Components
Since each organization needs specific solutions to meet distinct needs, here is a list of the various modules, features and capabilities for improved understanding.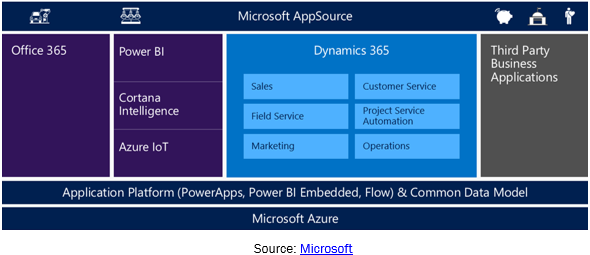 Microsoft Azure
In order to provide organizations the flexibility and agility to respond to changing business needs, Dynamics 365 leverages the power of the Azure cloud that allows deployment, management and building of applications in a secure and controlled manner. Azure enables the following:
Easier storage, management and backup of business critical data in the cloud.
Business intelligence that provides insights for faster, more informed decisions.
Better control over data and limits access only to those with privileges and permissions.
Microsoft Dynamics 365 Customer Engagement
Dynamics 365 Customer Engagement, earlier known as Dynamics CRM, has built-in capabilities like sales process management and automation, customer service enablement, field sales capabilities to manage techs on the go, project service automation, and marketing. These capabilities help sales, marketing and service professionals to be as productive as possible and build customer trust and loyalty across all touch points and within the context of who the customer is and what they are doing.
With Dynamics 365 for Sales, sales teams can access important sales data on their mobile devices, integrate data from various systems, have answers to customer queries, track deals and foster better relationships.
With the acquisition of LinkedIn, Microsoft has introduced Sales Navigator as an add- on to the CRM, to make social selling easier. Through Sales Navigator sales teams can find and target the right people and get real-time insights into accounts and leads.
Dynamics 365 for Customer Service, gives agents capabilities to engage with customers on any channel and device, learn from every interaction, deliver personalized service and transform customer service outcomes.
Dynamics 365 for Field Service, field service agents can have access to smart scheduling, resource management, efficient routing and reduced travel time.
Dynamics 365 for Project Service Automation, project managers can forecast project profitability, plan and deliver successful projects, anticipate resource demand and achieve the best project results.
Dynamics 365 for Marketing, gives users the functionality to create and nurture leads across multiple channels, align the sales and marketing aspects through an easy-to-use app.
With Adobe Marketing Cloud, marketing professionals can leverage data from Dynamics 365 to drive campaigns and deliver engaging customer experiences.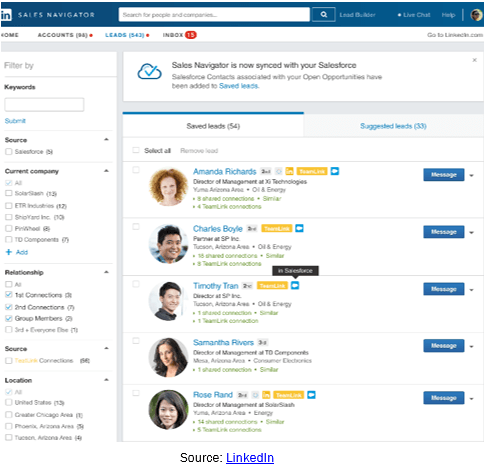 Dynamics 365 for Finance and Operations
Dynamics 365 is equally effective in Finance and Operations. Formerly known as Dynamics AX and now known as Dynamics 365 for Unified Operations, this ERP solution enables smarter and more connected operations for strategic, data driven financial insights across business verticals. Since today's ERP solutions need to operate with global scalability and digital intelligence capabilities of the cloud, Dynamics 365 for Finance and Operations offers:
Financial process automation, budget planning and control to reduce operational expenses.
Built-in Lifecycle services, familiar tools and cloud-based collaborative workspaces for intelligent automation, task prioritization and integration with Office 365 applications.
Centralized and automated processes to manage capitalized assets and reduce reporting errors
Flexible, rules-based chart of accounts and dimensions to adjust to changing financial requirements with ease.
Access control that restricts unauthorized access and enables users with privileges and permissions to view, share and edit content. The compliance manager solution helps meet data protection standards like GDPR more easily and Microsoft cloud helps deliver a consistent privacy experience through identity and access management features.
Microsoft Dynamics 365 for Retail offers unlimited features across sales, channel management, inventory, merchandizing, store operations and customer management.
Microsoft Dynamics 365 for Talenthelps attract, onboard and manage the best talent and foster a culture of development, growth and excellence.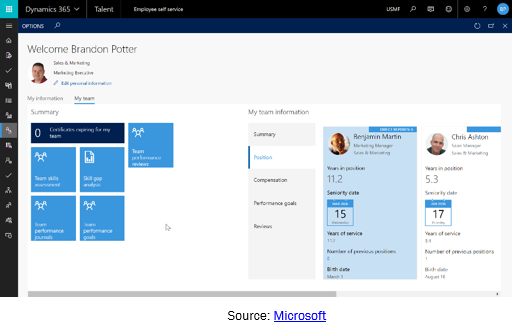 Common Data Service
The Common Data Service (CDS), built on the Common Data Model, is an integral part of Dynamics 365. This allows data not only to be stored but also to be unified across a variety of business purpose apps. Organizations can:
Pool in data from several Dynamics 365 apps as well as third party sources and get a complete picture of business.
Easily share information between apps to break data silos, sync all areas of operations and stay more informed.
Uncover useful insights from data, build custom apps and efficiently support business processes.
Quickly integrate programs, build new custom applications, and create automated workflows.
PowerApps
Microsoft PowerApps enables creation and publishing of modern cross-platform business apps without having to write a single line of code. By bringing all of the important business apps into the hands of people, PowerApps links a myriad of services together in order to automate processes and improve productivity. Organizations can:
Connect to existing data sources, build customizable apps and publish them for use on mobile and web.
Build apps, forms and workflows from pre-built templates based on business needs and processes
Enjoy a single user experience, improve productivity and collaboration environments and complete the most complex of tasks with ease.
Combine PowerApps with the automation of Microsoft Flow and analytics from Power BI and build advanced apps.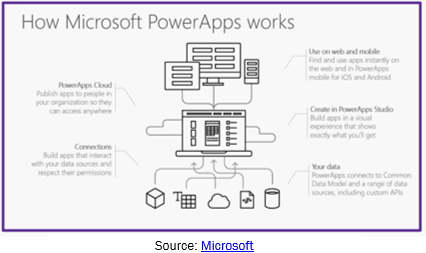 Dynamics 365 Spring '18 Release
In addition to these awesome features and capabilities, with the Spring'18 release, Microsoft is upping its Dynamics 365 game with new capabilities and intelligence across:
Marketing with new features such as personalized customer journeys, lead nurturing, event management, social engagement, content creation, and embedded marketing insights
Sales will now have the capabilities to better manage opportunities and leads multiple lead scoring, embedded intelligence, user interface controls, relationship analytics, and GDPR compliance
Customer Service now includes a customer service hub, interactive dashboards, unified service desk, and voice of customer
Field Service will have app enhancements, universal resource scheduling, and connected field service enhancements
Finance and Operations will see improvements in business productivity, extensibility, integration, and supply chain management
Retail will deliver CDX and data management, resource governance, and globalization
Talent will now feature updated Power BI visuals, payroll integration, absence management, and a self-service manager
PowerApps, Microsoft Flow, Microsoft Stream and Common Data Service have capabilities for predictive lead scoring and relationship analytics.
Dynamics 365 for Everyone
Dynamics 365 is built with the latest technology and offers a myriad of apps and tools. It enables employees to be more productive and facilitates organizations in generating additional revenue and profits: from sales and operations, to customer service and talent, from field sales and retail, to project service automation and marketing – there is an app for everything and everyone! Take an even further look by downloading our Dynamics 365 Buyer's Guide.
Learn more about how Microsoft Dynamics 365's features and capabilities can optimize and streamline your business processes.
Related Articles: