Transform data into customizable, content-rich business intelligence
Get a dynamic and holistic view of your business with Whizzy BI. Our full-service business intelligence solution extends the inherent analytics capabilities of most ERP systems with more than 30 additional pre-defined reports and additional capability to build custom reports tailored to your specific business needs. This BI solution helps better monitor business processes, provide historic data for efficient decision-making, and leverage performance KPIs and goal tracking with reports currently unavailable in Dynamics AX readily, and Data Warehouse creation in real time at the backend available for future BI reporting using Microsoft's business intelligence stack including PowerBI and Office 365.
Face Your Business Intelligence Challenges Head On
ERP systems are excellent at organizing and storing massive amounts of data in a logical manner but fall far short in terms of reporting and the required analysis capabilities required to make the most use of the data. When it comes to managing and making use of data, there is a certain degree of uncertainty while navigating the incredible amount of data that ERPs gather and working around limitations that arise in the ERP's BI capabilities. Whizzy BI helps decision makers tackle the following common challenges:
Unlock data buried in systems
Reduce the cost of producing reports
Deliver self-service reporting and analysis
Report and analyze across multiple systems
How it Works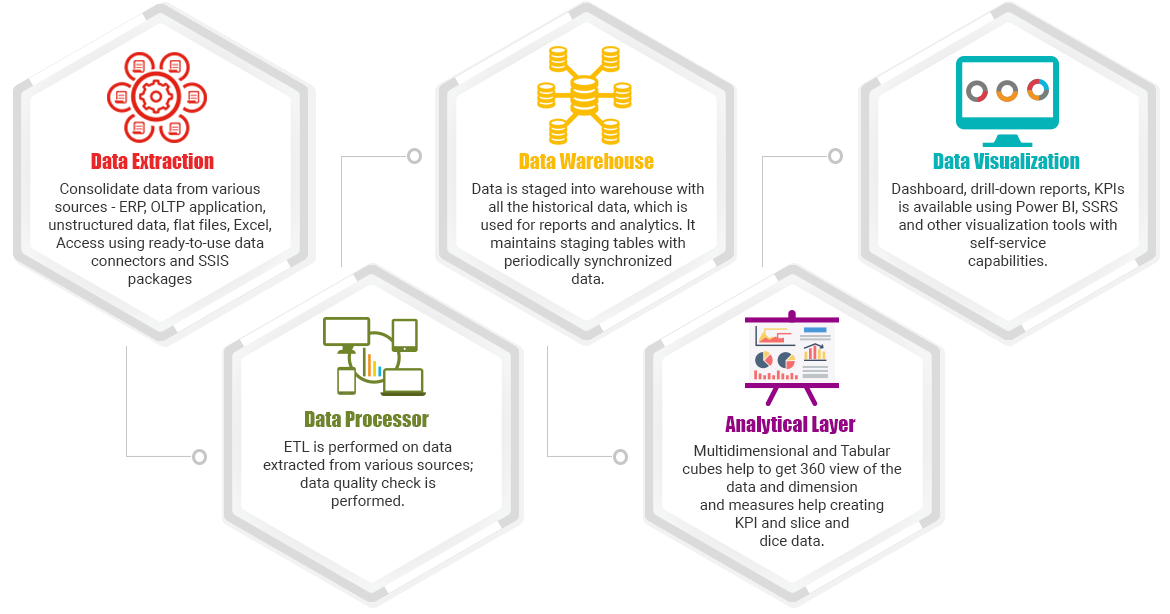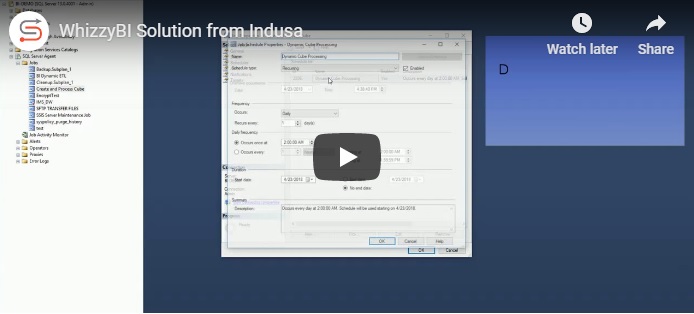 Whizzy BI Solution
Watch the video to know more on how the data is processed through all the five layers of this BI solution resulting into analytics and reports generation.
Maximize Organizational Effectiveness with Whizzy BI
Whizzy BI's powerful ERP analytics capabilities help organizations move beyond traditional reporting with user-centric visibility into their data enabling them to make data-driven decisions, stay competitive, and push businesses forward. The BI Solution generates analytics that are not available in the ERP System with cross module reports and interactive dashboards, which can help operations:
Improve performance with better decision making
Provide ready-to-use dashboard templates
Manage and access structured and unstructured data
Scheduled refresh of data from the ERP to data warehouse
Collaborate and share dashboards and reports
Functional Coverage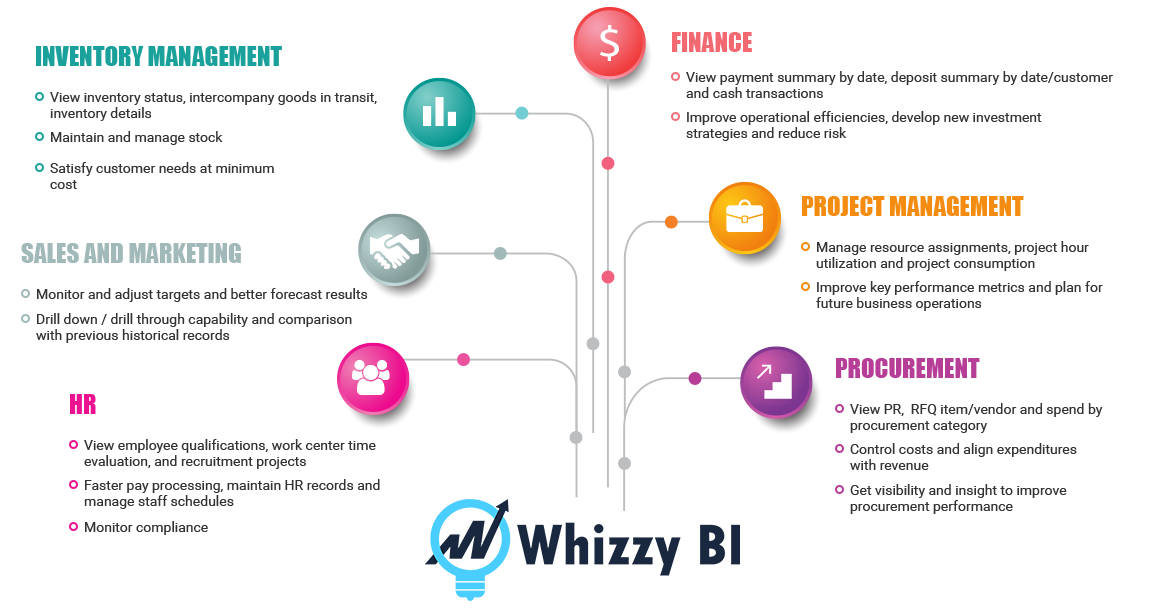 Project Portfolio