As technology evolves, consumer behavior does too. One way retailers can stay ahead of the curve is by leveraging data. Data enables retailers to keep pace with trends and offer products that meet their needs. Today, technologies such as big data, artificial intelligence, and machine learning are more than just buzzwords. They enable companies around the world to gather vast amounts of data and unearth significant insights about trends and customer preferences, while creating intelligent customer engagement at every point of the online shopping lifecycle.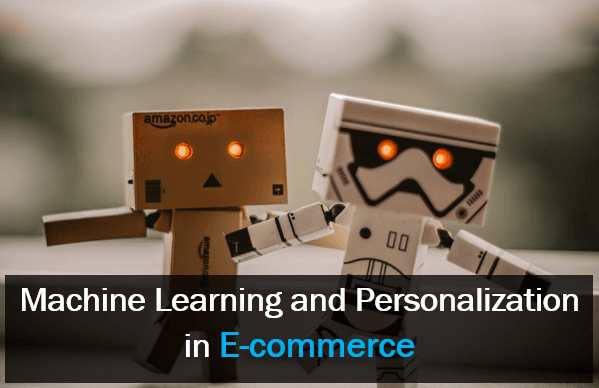 Benefits of Personalization
Since today's customers are no longer tolerant of mediocre shopping experiences, it pays to implement personalization to meet their specific needs. When done right, personalization can create lasting impressions and drive customer loyalty as well as business growth. According to a report by BCG, retailers typically achieve revenue gains of 6%-10% post personalization. Here are some benefits of personalization:
1. Provides a Positive Customer Experience
The primary advantage of personalization is the ability to provide a positive customer experience, which in turn increases the likelihood of them coming back. 75% of customers recognize and appreciate it when brands personalize offers and messaging. Personalization helps users find specific content that appeals to their needs. By providing a customer-centric personalized experience to every customer, you can build long-term relationships with them. This can be done through customized landing pages, targeted ads, and curated email messaging.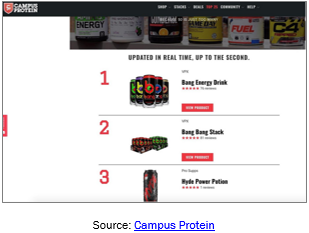 2. Supports Selective Attention
No matter how many products you place on a page, customers will only pay attention to those that draw their attention. The notion of selective attention plays a major role in e-commerce personalization. Since customers don't look around much and often stay highly focused on a section they're engaging with— under the assumption that these are the only sections that can answer their question or problem— personalization allows for related items to populate next to each other and drive customer attention holistically on the things and topics they value the most. According to Accenture's personalization pulse check, 91% of consumers are more likely to shop with brands who recognize, remember, and provide relevant offers and recommendations.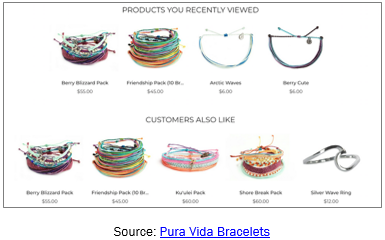 3. Alleviates Information Overload
Personalization also helps alleviate and reduce information overload. When customers are bombarded with hundreds of products they don't care about, they get irritated and lose interest; a report indicates that 74% of online consumers get frustrated with content that is irrelevant to their interests. Personalization enables you to present relevant information in a neat and curated manner that can easily be processed by customers. When customers are exposed to products that spark their interest, they do not feel overwhelmed; instead, they can actually aid the conversion process.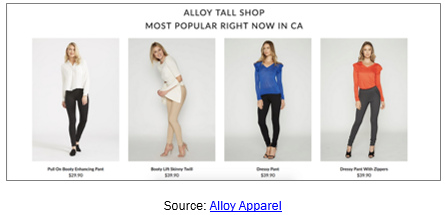 4. Gives Customers Control
Personalization also allows users to feel as if they are in control of the purchase journey. Since being in control over the choices they make is an important factor that contributes to customer satisfaction, personalization provides customers with a selection of products that pertain to their interests, without exposure to unwanted items. With 56% of online shoppers more likely to return to a site that recommends products based on their preferences, providing a sense of control can positively influence their purchasing behavior and result in quicker conversions.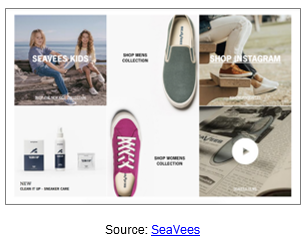 Challenges in Achieving E-commerce Personalization
Even though the demand for personalized engagement is massive, several retail brands are struggling to gain a single view of the customer; only 14% of companies rank themselves as strong in achieving a single view of the customer, and less than 10% of top tier retail brands say they're highly effective at personalization. Yes, creating a seamless shopping experience is hard, even for retailers with a large number of data scientists and seemingly unlimited resources.
Gathering relevant data on every customer through their journey, analyzing insights, and getting every touchpoint right surely is overwhelming. However, the further you are from delivering this experience, the more certain you can be that your products will continue to lie in the warehouse while your customers enjoy a personalized experience elsewhere. The challenges facing retailers on the road to personalization are many:
46% of companies consider legacy systems to be major barriers to their personalization efforts
32% claim that lack of relevant technology is a major challenge
74% cite a lack of dedicated personnel a barrier to personalization
Many companies feel that their personalization efforts are hindered by their incapacity to extract useful insights from consumer data
In addition, customers who do not receive personalized experiences are quick to shut doors.
91% of consumers unsubscribe from emails
44% of direct mail is never opened
60% of customers opt out of mobile push notifications.
And over $280 billion is abandoned in digital shopping carts, every year
How Machine Learning Achieves E-commerce Personalization
With customers now demanding personal engagement, machine learning can help retailers offer the right experiences at the right time, on the right device and with the right message. By optimizing every aspect of the marketing mix, machine learning is enabling retailers to deliver a seamless, always-on, relevant shopping experience that consumers demand. It helps rapidly monitor large amounts of data to identify clusters and patterns and understand and predict customer behavior. It also helps pinpoint customers' place in the shopping journey and engage successfully. Do you know: consumers are willing to spend up to 16% more on products and services with companies that offer a better experience.
Personalization is the Way Forward
With 53% of online shoppers believing that retailers who personalize the shopping experience provide a valuable service, personalization can help retailers to negate the effects of information overload; it can also enable customers to develop a sense of control and naturally shift their attention to the products being presented to them. There are many benefits of personalization including a superior customer experience, and long-lasting customer relationships that lead to increased conversions. As 59% of marketers experience substantial ROI after personalizing their online stores, it's time to start optimizing your e-commerce website with machine learning, and personalizing shopping experiences for each of your customers in order to achieve brand loyalty.
Learn more about using machine learning to personalize your e-commerce customer experiences.
Related Articles
: