Artificial Intelligence Consulting
Use advanced predictive and prescriptive analytical techniques to accelerate, and even automate, decision making.
Our artificial intelligence consulting provides your company with the technology needed to improve your business outcomes. Through the use of artificial intelligence (AI) your organization will be able to detect and mitigate fraud and unlock data-driven insights.
AI will allow your company to monitor transactions in real-time, proactively recognizing those abnormal patterns and behaviors indicating fraudulent activity. Using the power of big data along with predictive and prescriptive analytics, AI and comparison of historical and transactional data help companies predict and mitigate fraud.
Contact an Artificial Intelligence Expert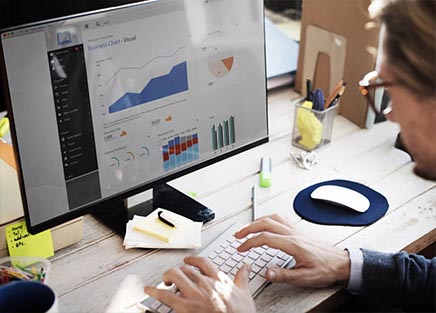 Featured case study
Developing a Sales Forecasting Tool Helps a Building Materials Manufacturer Accurately Predict Sales and Improve Business Success
The sales forecasting tool is enabling the manufacturer unearth critical business insights, create accurate and credible forecasts, and improve performance across marketing, sales, and operations.
Read More
Featured Insight
by Synoptek
This webinar, focusing on BI landscape, covers topics like what is BI, evolution of BI, roadmap to BI maturity, critical success factors to BI implementation and relevant business cases.
Read More
Contact an Artificial Intelligence Expert