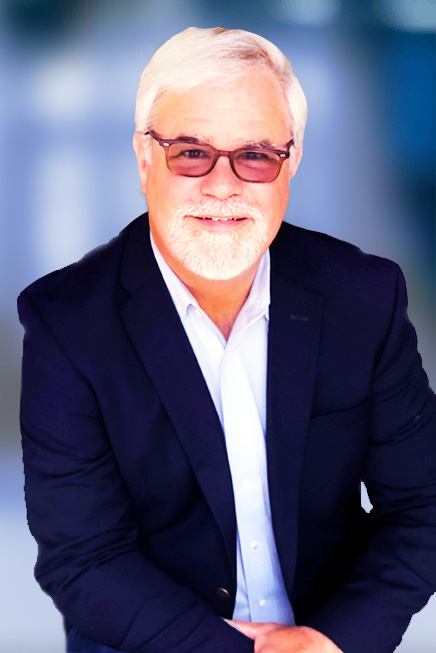 Having begun his career in 1996, Doug Simmons is currently VP, Client Advisory Services at Synoptek. Doug has a track record of exceeding quota and expectations in roles pertaining to sales management, sales enablement and strategy, business development, offering and solution development – inclusive of marketing, GTM strategy, business process and organizational design. Over the course of his professional career, he has been responsible for aspects such as pricing, delivery, and contract negotiations as a leader in both Consulting and Managed Services organizations selling to the Fortune 500 and Small and Medium Business (SMB) Markets.
At Synoptek, he is responsible for Customer Satisfaction, Customer Churn, Revenue Growth, and Margin for Synoptek's customer base. As VP, Client Advisory Services, Doug unlocks the power of Synoptek's IT Managed Service Solutions to directly address customer IT pain points and business issues, leading to recognizable and differentiated value – to both business and IT stakeholders.
Doug's functional areas of expertise include Supply Chain, Information Technology, Sales Enablement/GTM Strategy, Sales Management, Product/Offering Development, Customer Care, Collections, Application Management, Information Technology, Human Resources and Risk and Financial Advisory.
Prior to joining Synoptek, Doug was the Group Vice President, Sales and Marketing Development – Managed Services and Products for the Risk and Financial Advisory practice at Deloitte and Touche. There, he was responsible for the Commercialization of the first 6 Managed Services to be offered by Risk and Financial Advisory. Additionally, he worked with national Product Leaders to transition thirty four Deloitte tools and technologies into standard product offerings available through a standard SaaS, Perpetual, and/or Subscription Licenses for an $80M annual revenue stream.
Doug was also Vice President & Managing Director, Strategic Accounts at Vixxo, where he was responsible for the 2nd largest account relationship, plus new logo sales development for new managed service customers with an objective to add $250M annual revenue by 2018. He also worked as the Sr. Director, Managed Services, Strategic Accounts for JDA software where he developed new Managed Services offerings based on Licensed Products, Consulting and Cloud Services. At JDA Software, Doug was also responsible for proving market viability of the solution by selling managed services to North America's five largest accounts while mentoring leadership at other accounts.
Doug was also an integral part of IBM Global Technology Services for over 9 years. At IBM, he donned many hats – including that of a Principal Consultant, Associate Partner, Business Development Executive and Services Solutions Executive. Prior to joining IBM, Doug was the Operations Director, Sales and Service Management and also Director, Consumer Sales at Quest Communications.
Doug attended the Executive MBA Program at the University of Washington as well as Entrepreneurial Management and Accounting credits from Seattle Pacific University. He has also won awards such as the Smithsonian Innovation award while at the Small Business Group for US West Communications.