Award-Winning, Top Ranked Global Systems Integrator and Managed IT Services Provider Based in Pune, Maharashtra
If you are looking for Pune-based Systems Integrator and Managed IT Services Provider as an extension to your existing IT team or if you are looking to entirely outsource your IT work, Synoptek should be your first choice. We provide reliable, secure, scalable, and cost-effective IT support services backed by our professional IT team (over 475 people, 90% IT Professionals with certifications in over 70 disciplines).
Our seasoned senior IT executives work to make your IT environment an asset, rather than a burden, so you can focus on reaching your strategic business objectives.
With the Synoptek IT outsourcing model, companies experience cost savings, standardized operations, and efficiencies. Synoptek aligns with the size and complexity of your business to deliver the best value in the market today.
Pune IT Consulting Services
Managed Service Providers (MSP) in India provide various range of services: from managed mobility services, managed security services, managed printers, network suppliers, email providers, VAR's, staffing companies, cable TV companies, telecommunications companies, hardware manufacturers, software companies, and a few guys that fix computers. However – that's what not what you need. You need an experienced MSP that is large enough to provide you with an enterprise-scale service.
Many IT consulting firms have specialities, and before you choose one, you need to understand their expertise. You don't want a consulting firm with a focus on backup and disaster recovery services to work on mobile device support. IT environments today are so interdependent and interconnected that we recommend selecting a consulting firm like Synoptek with a broad range of experience in many disciplines.
The Number One Managed Services Provider in Pune:
We look at IT as a foundation on which your growing business can be built. We help develop and execute a clear and strategic IT roadmap with priorities that are closely linked to your business goals.
Synoptek works one-on-one with your team to understand your goals, business processes, and current information systems capabilities and then helps you develop and execute a clear and strategic IT roadmap that is linked to your larger business goals.
We know you want to have a successful integration and in order to do that, you need insights and information related to all aspects of contracts & negotiations. Synoptek empowers you with a clear M&A roadmap that sets you up for success.
With a clear understanding of your objectives, we manage the planning, implementation, and coordination of your project details, business systems, website and application development, and IT infrastructure.
Cost optimization is a key opportunity that leads to funding innovation within any organization. Synoptek offers a variety of consulting services focused on optimizing business and technology costs.
With Synoptek's managed services, you can increase the productivity of your IT staff and leverage superior server hosting, hosted exchange, remote monitoring and maintenance, VoIP hosting, backup and disaster recovery, and US-based 24×7 Help Desk services.
Synoptek's comprehensive Virtual CIO Consulting Services provide a senior executive that serves as a CIO and IT leader to your business. Engage with a seasoned executive with deep industry expertise for strategic recommendations and progressive solutions to facilitate improved business results.
Synoptek helps your business prepare and execute robust Risk Management, Availability, and Data Protection Assessments, so you can identify gaps, build the right processes, and manage risks before your system is compromised.
Top Business Process and Software Solutions Provider in Pune:
We can help you identify opportunities and assess the gaps in your application development landscape; select new systems that play well in the sandbox together, and make the nerve-wracking buy vs. build decision. Our consultants have deep operational knowledge of specific applications like ERP, CRM, and e-commerce platforms.
Synoptek's data analytics consulting helps your organization create a data-driven culture – everything from strategy to implementation. We enable your business executives to make quick and smart data-driven decisions.
At Synoptek, we have the capability to decrease product life cycles while increasing the end-user experience by UI/UX modernization, new product development, product re-engineering, and QA/testing.
At Synoptek, we provide the IT training and support needed to power your workforce. Besides working on background infrastructure to drive business success, we also focus on end-user solutions to effectively integrate day-to-day technology.
The Best IT Infrastructure and System Solutions Provider in Pune:
Synoptek's professional and managed security services provide a secure pathway to protect critical infrastructures. Whether considering a mature cybersecurity infrastructure or just the basics, Synoptek helps its customers implement their cybersecurity strategies.
Our cloud consultants help organizations handle everything from planning to migration, implementation, and management to improve the efficiency, security and flexibility of your infrastructure.
Synoptek's infrastructure consulting helps you reduce downtime, and gain back valuable time that is frequently lost to unstable infrastructures. We focus on agility, stability, and minimization of service disruptions.
We help customers manage critical data, including where it resides, and the risks associated with that data. We work alongside our clients to ensure their data and their business are always protected.
You may also want to read…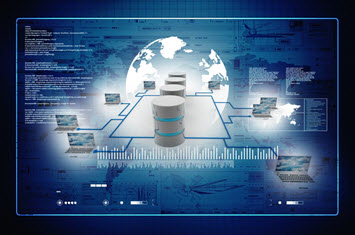 Contact a Synoptek expert in Pune to discuss the managed IT services in your area today.